Modern and comfortable facilities
Professional team with over 10 years of experience
At Dentisalut we want to be your trusted dentists
We have a dental TAC for a more accurate diagnosis
Dental clinic specialized in:
The innovative All-On-4 technique allows the placement of dental implants in one day.
More information
If you are afraid of the dentist, conscious sedation before surgery will help you relax
More information
Discover the advantages of Dentisalut
Over 15 years of experience
Our clinics have highly qualified professionals and specialists with broad and great experience.
First free visit
Without any kind of commitment: your first visit to any of our dental clinics will be completely free.
Easy access
You will find us close to several public transportation lines. In addition, our customers have 1h of free parking.
Customized financing
We offer quality dentistry at reasonable prices and with payment facilities through financing up to 36 months.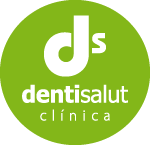 Dentisalut dental clinic
DentiSalut dental clinics in Nou Barris and Sants take care of every detail to make your experience as pleasant as possible.
Pl. Garrigó 18
08016, Barcelona
C/ Creu Coberta, 54
08014, Barcelona
Schedule
Monday to Friday: 9:30h-13:30h / 16h-20h
Saturday: 10:00h-14:00h
Dr Juan Carlos Torres
All-on-4 implants and advanced oral surgery specialist.
Dr. Juan Carlos Torres Segura leads the professional team of dentists and surgeons at Dentisalut.
Medical team
With 15 years of experience and modern and comfortable facilities, at Dentisalut we work to make your visit to the dentist positive.