Dental Aesthetics
A lovely smile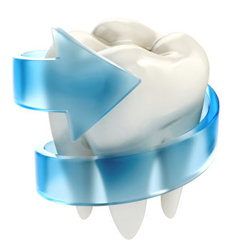 Smile naturally and safely again
Do not let your teeth prevent you from smiling
Improve your smile appearance
Show off your teeth as if they were new

Highly experienced professional team
More than 15 years of experience in the sector.
Dental aesthetics is very important, because it make us more confident with ourselves and also give a good image. At DentiSalut we offer you the chance to improve your smile beauty thanks to the aesthetic treatments for teeth like dental whitening or dental veneers.
At DentiSalut we worry about your image and that's why we have dental aesthetics specialists with a wide experience and in continuous training.
Benefits of dental aesthetics
Smiling is one of the most important facial expressions of human beings. It is used as part of the language, expressing joy, happiness or pleasure .
From an anatomical viewpoint, a smile can be analyzed by studying each one of its components: lips, gum and teeth. That's why it's very important to take care of each one.
Increased self-esteem, urge to smile and aesthetic improvement
Functionality and aesthetic similar to that of natural teeth are achieved.
It helps improve the appearance of your smile
Avoiding to touch adjacent teeth
What is aesthetic dentistry?
Aesthetic dentistry or dental aesthetics is a specialty of dentistry that solves problems related to oral health and dental harmony in the mouth.
92% of people agree that an attractive smile is an important social resource.
If you want to know more about which treatments we offer to improve your smile, make your free reservation online without compromise. You can also call to the tel. 93 408 51 97 (Nou Barris) or 93 315 85 57 (Sants).
There are different treatments to improve dental aesthetics:
Dental veneers
The perfect solution dental aesthetics for those seeking to improve the appearance of their smile
Dental crowns
Ideal for covering or strengthening teeth that are badly damaged or need to be reinforced.
Teeth whitening
It reduces various shades the original color of the teeth, leaving teeth whiter and brighter.
Dental aesthetics treatments
Aesthetic dental treatments can be performed on almost any patient.
It is important to first evaluate the case to know which treatment is most appropriate.
Aesthetics dental treatments are used to improve:
Dr Jorge Alberto Rondon Cortes
Minimally Invasive Dentistry Expert
Need more information?
Contact us now without any commitment.
Furthermore, your first visit is free of charge.