Fixed dental prostheses
Choose a permanent solution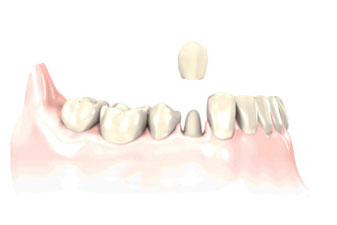 Perfect for broken or missing teeth

They guarantee stability and functionality
Higher reliability and comfort
Regain dental aesthetics
Get back the aesthetic beauty of your smile
Recover function and natural beauty of your teeth
Fixed Dental prostheses, or colloquially called "covers", are prostheses fixedly joined to another tooth that is carved. They can be made for a single tooth (crown) or multiple teeth (bridge).
Unapologetic smile thanks to dental prostheses
There are several materials for fixed dental prosthesis, the most used are ceramic and metal ceramic on zirconium or aluminum.
Advantages of fixed dental prostheses
Perfect to restore function and aesthetics
Both one or more natural teeth destroyed by caries, trauma, or bruxism.
Corrects deviations and imperfections
Anatomy, structure or coloration of the teeth.
Aesthetic and resistant
Fixed prostheses are coated entirely by porcelain, although to give it strength the core is metal.
In which cases fixed dental prostheses are recommended?
This treatment is indicated for patients with the following dental diseases:
Broken teeth that need to be repaired
To replace missing teeth.
Strengthening a tooth that has been weakened or broken.
To strengthen teeth with very large composite restorations.
To provide stability and functionality to the bite.
Aesthetically, you can fix permanent stains.

If you are in any of these situations ask for your first free medical visit for a review of the teeth and to detect if it is necessary to place a fixed prosthesis to restore function and dental aesthetics.
Placement procedure of fixed dental prostheses
The placement of fixed prosthodontics involves a series of steps to be performed in the clinic
1. Carving the tooth to make room for the crown, taking measurements and placement of a temporary prosthesis
2. One week after a test of the metal core or the zirconium or aluminum oxide core is performed and 7 days later the color is tested (in the case of metal ceramic)
3. After one 1 week prosthesis is cemented and occlusion is adjusted.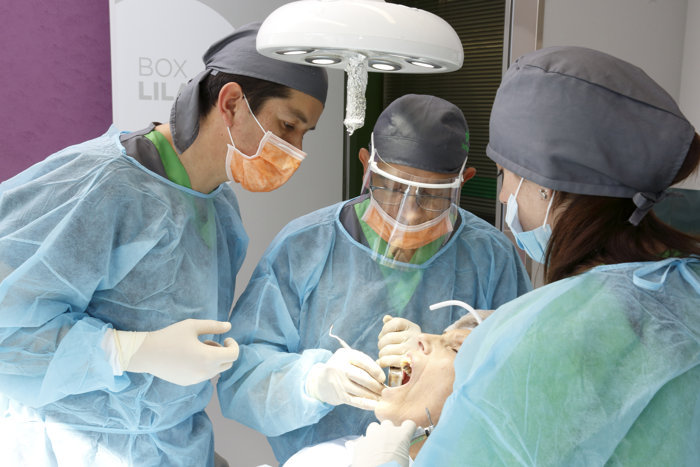 Dra Myriam Barajas
Specialist in family dentistry and Nobel Biocare dental implants
Need more information?
Contact us now without any commitment.
Furthermore, your first visit is free of charge.