Immediately loaded implants
Visit us to smile again

Allows placement of the prosthesis fixed in one day
Quality and speed go together

dental clinic specialized in implantology
More than 15 years of experience
Your aesthetic recovery immediately
He smiles again as before
Immediate load implants is the technique that allows the prosthesis, either unitary or complete, in one day. During the course of the surgery, our dental technician prepares the prosthesis and is loaded along the implant at the end of surgery. In cases of complete dentures, the load is placed over the next 24 hours.
Dentisalut, specialists in implantology, is one of the few dental clinics in Barcelona that can perform this type of intervention and get the patient to regain its aesthetics and masticatory function quickly.
Benefits of immediate load implants
Chewing ability, lthough it will take a "soft" diet early days.
Improving patient self-esteem and quality of life.
A single surgical procedure, normal life from day one.
Who can carry dental implants by Immediate Load?
Dental implants in a day, and the All-On-4 technique, are a safe, predictable and reliable treatment, but has clear criteria that only allow people to be placed with the following characteristics:
Correct gingival, periodontal and periapical status of adjacent teeth
There must be sufficient to place the implant intermaxilar space, the pillar and restoration
Suitable volume and bone density
Absence of parafunctional habits such as bruxism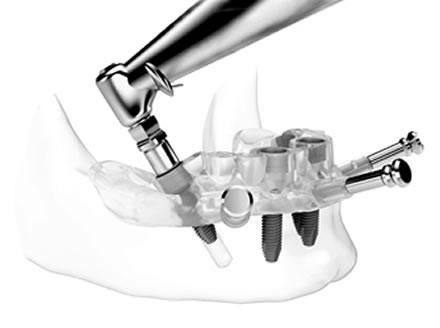 Our specialists in implantology will decide who ultimately and given surgical circumstances, the possibility of immediate loading or, if appropriate, delaying treatment.
You should know that most of our patients are suitable for this technique. In Dentisalut we carry out a study of your case implantology offering treatment options. Put yourself in the hands of our specialists in implantology.
Call us at Tel. 93 408 51 97 (Nou Barris) or 93 315 85 57 (Sants) to reserve time.
What techniques for placing dental implants are there?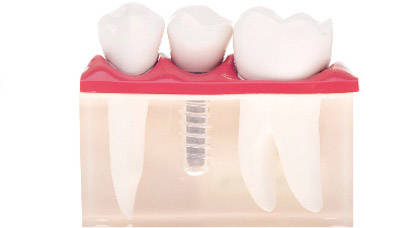 Post extraction implants
Removing the tooth and surgical intervention in one
Implants without stitches
Recent advances allow placing implants without surgery
Dental Implants at affordable prices
Prior to the budget, it is necessary to make a diagnosis of each case individually.
We will also try to solve all your questions about the placement of dental implants in one day and other techniques such as post-extraction dental implants or dental implants without points.
Later, together with details of the treatment, you will receive an affordable price and we will inform you of the different forms of payment for dental implants put you in one day become a reality.
We have different options with different prices: from ceramic prosthesis immediate loading metal to the placement of a prosthesis through technical All-on-4.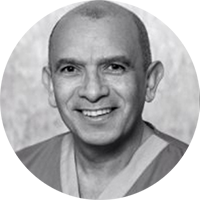 Dr. Juan Carlos Torres Segura
Oral Surgery and Implantology
Do you need more information?
Contact us now with no obligation.
Also, your first visit is free.