Implants without stitches
Without surgery and without stitches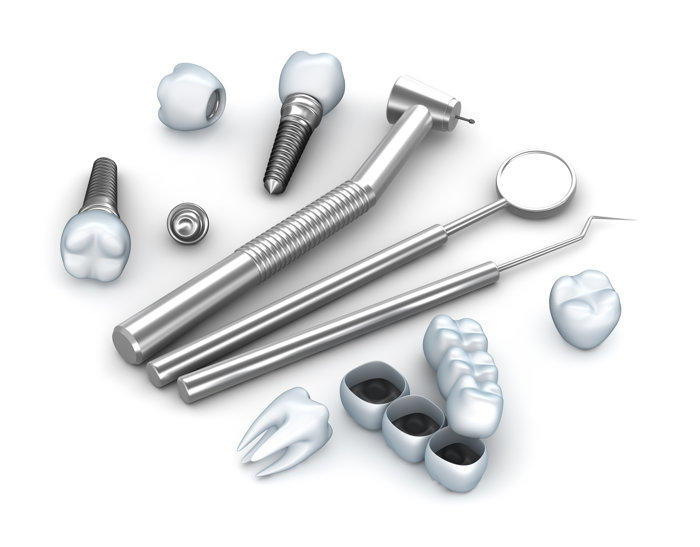 Minimally invasive guided surgery
Advanced dental implantology
Reduces treatment times
Faster with the same reliability

Dental clinic specialized in implantology
More than 15 years of experience
Placing dental implants without surgery is now possible thanks to advanced technology that allows placing dental implants without incisions or bulky surgeries.
The implants made without surgery allows our surgeons to perform virtual surgery computer before touching the patient's mouth, allowing then to simplify the surgery and place the dental implants successfully.
This surgery is what is known as guided surgery or minimally invasive surgeries and dental clinics Dentisalut have necessary technical and computer advances that allow implant placement without conducting any incision or detachments of gum.
Benefits of guided implant placement surgery.
Among the many benefits of dental implant without points is:

Accurate diagnosis.
Get an accurate diagnosis to prevent any risk or complication
Reduced treatment time.
Treatment faster treatment, logical and with fewer complications.
Safe and predictable treatment.
Treatment with a totally safe, predictable and highly successful procedure.
Less discomfort after the operation.
Feel the comfort and safety of a well done without discomfort or implant complications.
How does guided surgery work?
First visit and planning
Our specialized in guided surgery dentists perform some specific diagnostic tests and follow a specific protocol for the very best solutions in order to place dental implants without surgery.
A first visit to the dental surgeon will let you know if the patient is a candidate to carry implants. Kindly ask 1st free medical visit through this website or by calling us at Tel. 93 408 51 97 (Nou Barris) or 93 315 85 57 (Sants) to reserve time.
Simulation
After the medical examination, and in the case of treatment eligibility, a dental scanner (CT) of the patient's mouth to give the necessary information Implantologist be performed.
Subsequently the data was entered into the computer for distribution simulation of dental implants in the patient's mouth, and the drill guide and the prosthesis on the implant is simulated. The data obtained allow manufacture a proper surgical splint for the patient.
Intervention
Finally, implants will be placed with the help of the surgical guide, which indicates the position of the implant without opening the gum.
What techniques are dental implants?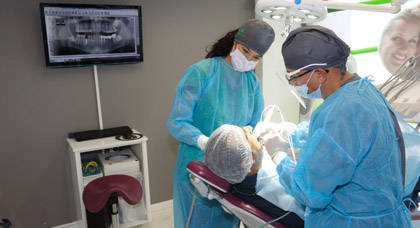 Immediately loaded implants
This technique allows the placement of the prosthesis fixed in one day
Implants without stitches
Recent advances allow you to place implants without surgery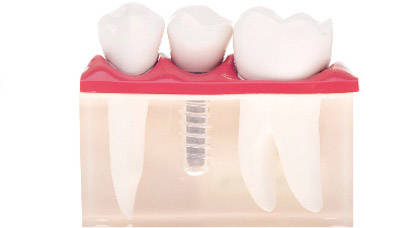 Post extraction implants
Removing the tooth and surgery in the same intervention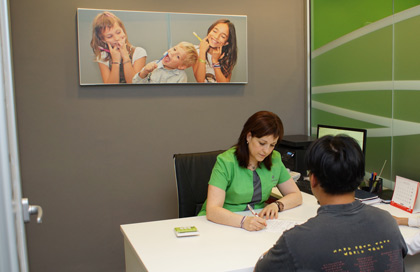 Order your 1st free medical check-up for a complimentary full diagnosis and personalized pricing placement of dental implants using non-invasive guided surgery or other techniques such as tooth extraction or post immediately loaded implants.
We also offer convenient ways of payment and financing. If you prefer, call us at Tel. 93 408 51 97 (Nou Barris) or 93 315 85 57 (Sants) to make an appointment.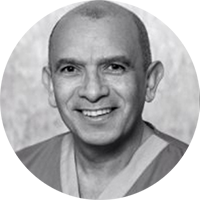 Dr. Juan Carlos Torres Segura
Oral Surgery and Implantology
Do you need more information?
Contact us now with no obligation.
Also, your first visit is free..