Dental implants
Visit us to smile again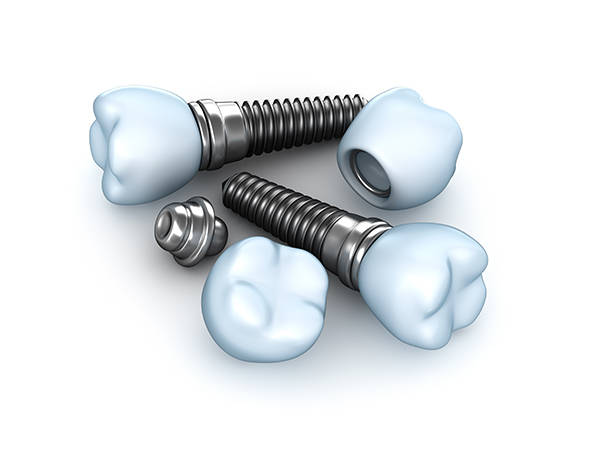 High quality dental implants
Excellence in Advanced Dental Implantology

Made of titanium, a biocompatible material and high quality
Increased reliability and comfort

Most prestigious brands: Nobel Biocare and MIS Iberian
Last generation materials
Implantology is the area of dentistry where further studies and research are being made, something that has lead to a great advance. The dental implant is a sanitary product made of titanium, a biocompatible, maximum quality material, which allows the implant to get osteointegrated on the maxilar bone.
In order to guarantee the best quality of the titanium dental implant, professionals at DentiSalut dental clinics use only the most prestigious brands of implants currently on Nobel Biocare, MIS Ibérica and Phibo markets.
Benefits of titanium dental implants
Dental implants replace artificially the tooth's root, which allows us to place upon the implant different kinds of prostheses to replace one or more dental pieces.
With dental implants we recover the lost functionality and aesthetics due to the lack of teeth.

Support, stability and retention of the dental prostheses.
Aesthetics and functionality resembling the natural teeth.

Greater longevity than conventional restorations.
How is the process of dental implant placement?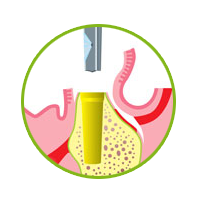 1. Process and materials
Dental implants are made of Dental implant, the non visible part, attached to the bone. And crown, visible part which performs the chewing function.
2. Day of Surgery
The surgical procedure consists on the placement of the dental implant. It is made through a simple intervention of 1 hour, approximately, under local anesthesia.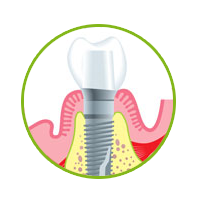 3. Post-surgery
It's a completely painless procedure and relatively comfortable for the patient, consequently he or she would be able to continue with normal activities after the treatment.
Dental implants allow you to restore function and aesthetics of your teeth, with a natural finish and durable.
DentiSalut, implantology experts.
More than 15 years of experience placing dental implants and using forefront technology grant DentiSalut the recognition of being one of the most prestigious dental clinics in Barcelona in implantology.
Adapted solutions to each case.
Is it possible change all your mouth teething in only one day? Dental implants can be placed after an extraction of a tooth's root? DentiSalut offers you several solutions to allow you to chew and smile again.
What techniques are dental implants?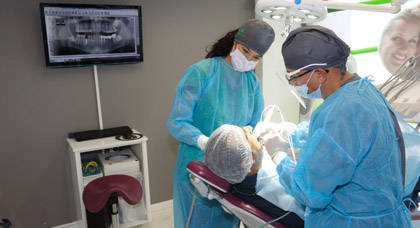 Immediately loaded implants
This technique allows the placement of the prosthesis fixed in one day
Implants without stitches
Recent advances allow you to place implants without surgery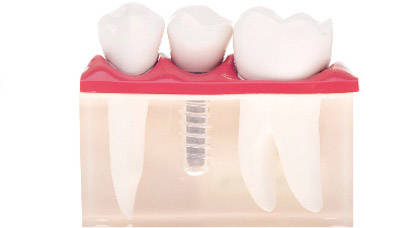 Post extraction implants
Removing the tooth and surgery in the same intervention
How much does it costs a dental implant?
Dental implants cost is always dependent of each case, but DentiSalut offers implantology at competitive prices, in relation to the service and guarantee of maximum quality and the results offered.
Moreover, the first medical visit is completely free. Ask for your free appointment by making a reservation online and receive a personalized diagnosis made by our doctors.
We are waiting to solve in our office all your doubts about dental implants and to offer you comfortable payment and financing methods.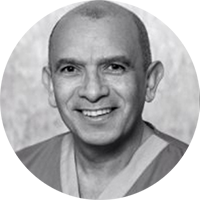 Dr. Juan Carlos Torres Segura
Oral Surgery and Implantology
Do you need more information?
Contact us now with no obligation.
Also, your first visit is free..