Odontology
We take care of your smile

Prevention of oral health related diseases
Save lot of hassle and money
Comprehensive dental treatments for functional and aesthetic problems
Get a nice smile and chew normally again

Professional team in all specialties
More than 15 years of experience
Odontology or stomatology it is a branch of medical science that focuses on diagnosis, treatment and disease prevention related to oral health.
Dentisalut´s team is specialised in every area on Odontology, this way it offers integral odontology treatments to its patients.
What specialties including dentistry?
Our Odontologists will be in charge of treatments such as fillings, splints, restorations, etc. If required, the patient by an Odontologist for a complete diagnosis of the relevant specialty.

Odontologic preventive treatments
Most of our patients do not visit a dentist unless they have experienced pain. Nevertheless, it is recommended to visit a dentist every 6 months for a dental hygiene that could save you money on palliative treatment and a major discomfort.
Prevention is a key point of Dentistry: a visit to the dentist every 6 months will save lot of hassle and money.
Most of dental problems can be solved through preventive treatment, as long as the patient visits the dentist periodically.
Book your free first visit and you will get a complete preventive check up.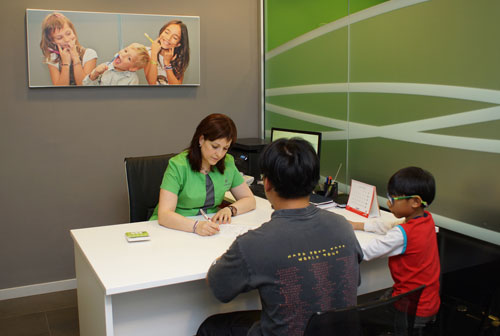 The most common problems and odontostomatological diseases due to improper or inadequate dental cleaning are:
Periodontic dental problems as gingivitis or periodontitis disease
Our treatments General Odontology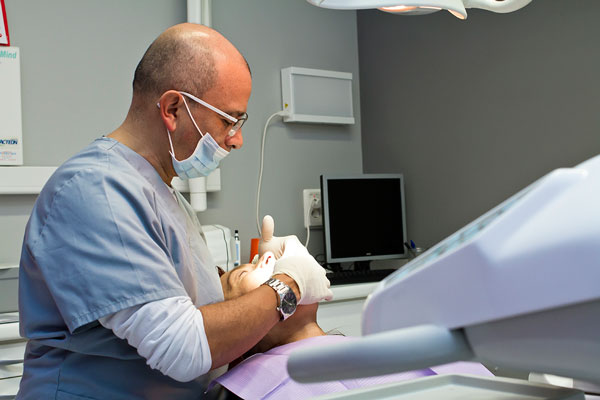 Endodontics
The procedure used to remove the tooth pulp and seal the space pulp canal.
Sedation
Recommended for adults and children with dental fear or anxiety before dental treatment.
Periodontics
Prevention, diagnosis and treatment of diseases affecting the tissues that support the teeth.
Best way to prevent these problems is a good dental hygiene and check ups every 6 months. Meet your Odontologist at Dentisalut.
Book your free first appointment for a periodic check up with Dentisalut´s odontologists at Barcelona or call us at 93 408 51 97 (Nou Barris) or 93 315 85 57 (Sants) for a booking.
Dra Lucía Barallat
Expert in periodontal regenerative surgery, and aesthetic Mucogingival
Dra Beatriz Martínez
Microscopic Endodontics Specialist Advanced
Do you need more information?
Contact us now with no obligation.
Also, your first visit is free.