Removable dental prostheses
Visit us and regain your smile

Easily removable
To remove them and put them anytime

Quality and economical solution
An affordable and comfortable solution
Fully integrated into your smile
Removable prostheses are apparatus made of resin and metal that replace missing teeth. They are removable, so the patient can expose and remove the prosthesis at any time.
Removable perfect teeth and economical.
The removable prosthesis is an economical solution to replace lost teeth.
By using the latest technology and latest generation materials, dental prostheses can now be designed to look more natural and make you feel more comfortable. Those who carry them end up not even realizing they wear dentures.
Advantages of removable dental prostheses
Replacing missing or damaged teeth would not only improve the appearance but also will help your health.
Easy to clean and repair.


Replace lost volume and gum.

Economic, lower price than other treatments.
Both types of removable prostheses can be superior or inferior, depending on each case. They will always be able to be removed to be cleaned.
There are various types of removable dental prostheses:
Complete Prostheses
Substitute a full dental arch. They are made of resin and get attached thanks to oral mucous.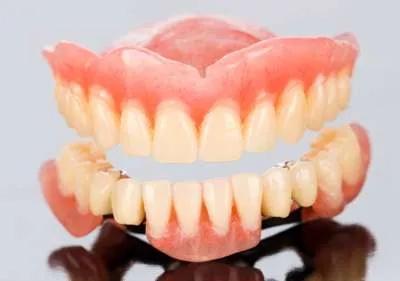 Partial Prostheses
Suitable when you want to replace some teeth. They can be made completely of resin or metal and resin. They are supported both on mucosa and the remaining teeth
Removable prosthesis
the most economical solution
The removable prosthesis is the ideal solution if you are looking for a good price. Treatments such as dental implants or fixed prostheses, although they are most recommended treatments have a higher price.
If you want more information on full or partial removable prosthesis ask for your first free medical visit so our specialists evaluate your case Or call us at 93 408 51 97 (Nou Barris) or 93 315 85 57 (Sants) to book your appointment.
Dra Carlota Martín
Specialized in Oral Surgery and Dental Rehabilitation
Need more information?
Contact us now without any commitment.
Furthermore, your first visit is free of charge.