Dental veneers
A lovely smile
Improve your smile appearance
Get the smile of your dreams
Choose the shape and color of your teeth
Personalized aesthetics according to your profile

Resistance comparable to natural tooth enamel
Durable last generation materials
Dental veneers are the perfect solution for those seeking dental aesthetics to improve the appearance of your smile, either by some kind of complex or because they want to improve their smile.
Veneers are the ideal choice in many situations where the original tooth has a dark color, irregular shapes, fractured teeth, gaps between teeth, bad position or slight surface stains. Veneers allow you to choose the shape and color you want for your teeth, creating perfect teeth.
This cosmetic dental treatment is very simple: a sheet of composite or porcelain is placed on the tooth.
If you want a lovely smile ask for your first free medical visit and learn about the advantages and prices of the treatment with veneers. You can also call us at 93 408 51 97 (Nou Barris) or 93 315 85 57 (Sants) to book an appointment.
What are ceramic veneers?
Dental veneers are thin porcelain or ceramic parts used to recreate the natural appearance of the teeth, while providing comparable strength and resistance to natural tooth enamel.
Often it is the material of choice for those looking to make minor changes in position, or to change the tooth shape, size or color.
Ceramic veneers have several advantages:
Color remains stable over time

Great dental aesthetics, because the color is very similar to natural enamel
There are different treatments to improve dental aesthetics:
Teeth whitening
It reduces various shades the original color of the teeth, leaving teeth whiter and brighter.
Dental crowns
Ideal for covering or strengthening teeth that are badly damaged or need to be reinforced.
What are composite dental veneers?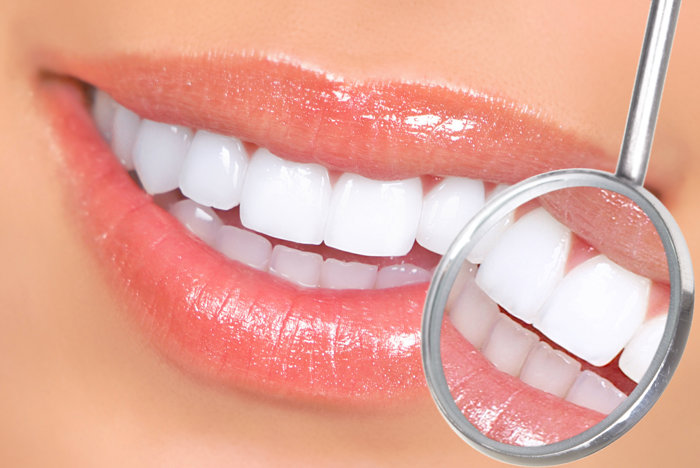 Dental composite veneers are indicated to respect the maximum dental texture and get a smile design in just one session.
The preparation of such veneers is performed by placing layers of composite resins which are modeled by hand on the teeth themselves into the desired shape. Furthermore, the specialist in cosmetic dentistry is capable by using dyes and colors, of giving the similarity and mimicry of the other teeth.
All this technique requires great manual dexterity and an artistic part by the specialist in order to perform completely natural smiles.
They are more economical than ceramic veneers but are less resistant.
If you want more information about ceramic or composite dental veneers request your first free medical visit so our specialists in Aesthetics dental evaluate your case.
Call us at . 93 408 51 97 (Nou Barris) or 93 315 85 57 (Sants) to book an appointment.
Dra Sandra Bernal
Expert in Pediatric and Geriatric Dentistry
Need more information?
Contact us now without any commitment.
Furthermore, your first visit is free of charge.